How to take better sports photography on your phone: 5 tips to high-quality photos
Modern football is a blur of cameraphones, with football fans all whipping out their devices as soon as players come into view. Whether you're someone who sits close to the pitch just to catch your favorite players or you hang about after games to see them on the way to the bus, it's an art trying to catch the perfect pose.
But though most of us think of ourselves as the next David Bailey (ask your mum), few can actually boast the technical ability. While the standard of the modern mobile phone is improving year on year, the epidemic of dreadful fan pics is still very much a problem. You've seen it on Instagram: you can barely make out who's who. Well not anymore.
We know exactly how to get the best shots. Just take a look at all of the pictures in this piece – they were all taken on a phone.
1. Get the best quality phone
Listen, we're not going to lie to you, here. If you want to win the Premier League, it probably helps to go out and buy the best players. We could tell you that it's possible to catch the greatest photo of all time on a Motorola Razr phone – but that would be disingenuous.
Nope, you're going to have to get a decent phone if you want to shoot the best possible pictures – and the Erling Haaland of cameraphone technology is the Google Pixel 7 (opens in new tab). The main Pixel camera is 50MP (that's megapixels) with a 48MP five-times zoom and 12MP ultra-wide macro. It's simply the best camera that you can possibly get on a phone.
The AI ​​technology within the phone also enhances the camera, too. But don't take our word for it (we just know about football) – our friends over at TechRadar (opens in new tab) also rated it incredibly well.
2. Zoom to get closer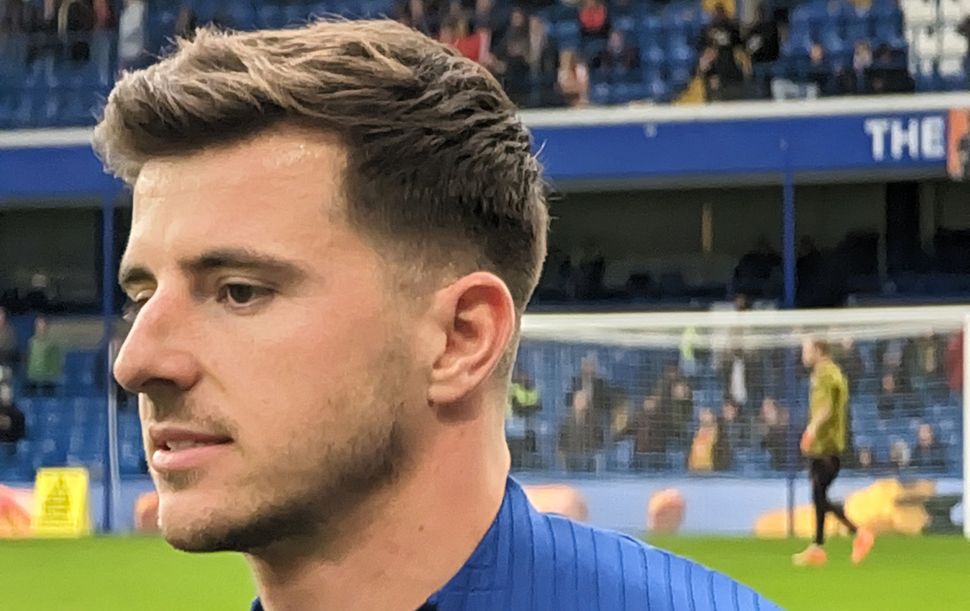 This photo of Mason Mount was taken on a Pixel 7 camera – and it wasn't even fully zoomed in.
The zoom is one of the most under-utilized aspects of the modern smartphone camera, these days. A few years ago, it wasn't really worth zooming because it would heavily reduce the quality but with modern smartphones, you're going to be getting amazing shots even fully zoomed in.
So don't be afraid to pinch your fingers on the screen to get closer to the action. You're going to have to – unless you want to be removed by stewards for trying to get that selfie of you and Mase, anyway.
3. Get app-ready
Photoshop is a dirty word but really, there's nothing wrong with a little editing of your pictures. The best photographers are also the ones who can add some post-FX wizardry to their images.
The best app for your pictures is actually one from Google: Snapseed (on the Play store (opens in new tab) and App Store (opens in new tab)) has filters and sliders designed to help you fine-tune your pictures, as well as get the perfect crop. Have a play around and see what works best because often, tweaking the colors and balance can give your shots an extra pop.
Remember to download these apps in advance since signal is scarce at the football. Unless you went to Chelsea's Stamford, like we did, to take advantage of the 5G. It's the only ground in the country that has it, courtesy of its shirt sponsorship with Three Mobile, incidentally.
4. Tap to focus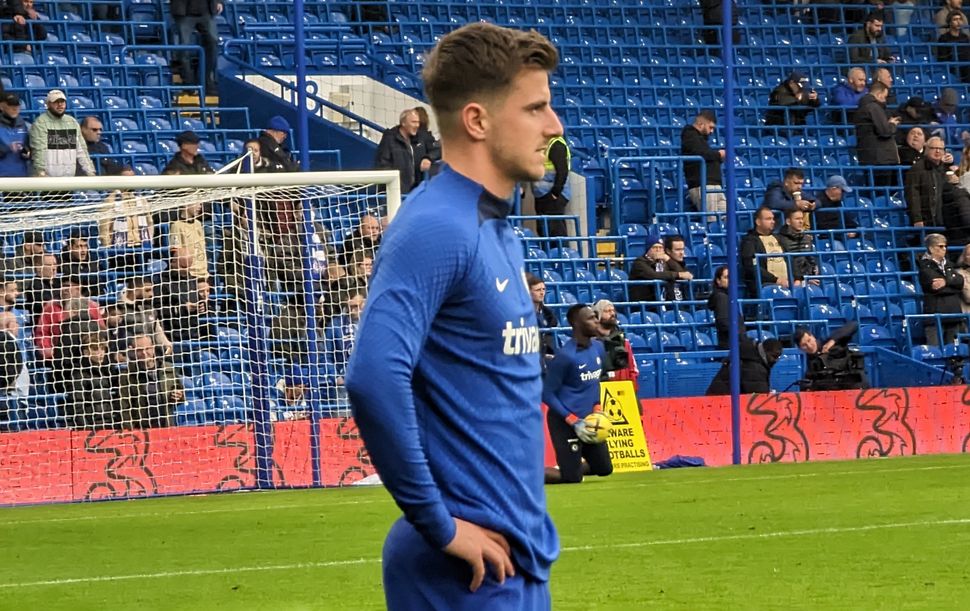 Look at this second picture of Mount that we got while he was warming up. It's not great – and do you know why yet, or shall we tell you?
If you look behind the England star and over at the fans looking on, they look remarkably in focus. This picture was taken without focusing on the foreground. To focus – on any camera on any phone – simply tap on your subject before taking the shot.
And too remember that a lot of taking photos is about trial and error. You're going to get shots that aren't as good as others. Which leads us to…
5.Relax your grip and shoot often
It's incredibly cheesy to sit here and suggest that having fun is the key to taking good photos. But seriously, it can help.
When you're uptight and holding the camera too tightly, your grip is more likely to shake the phone, while being looser in your wrist can actually make for a better shot. Remember too that you're not going to be taking these to Boots to develop (again, ask your mum): you can take as many shots as you possibly like, so take lots and then just pick the best ones. You don't have to show anyone all of them.
As with everything, this takes practice. But next time you're at the match and you take out your phone, maybe bear this all in mind…