How to send an 'urgent' text message
android mobile phones come with their default SMS app, but it can be very useful in cases like scheduling a text message or sending an SMS with an urgent mark. The app's text message scheduling feature has been available for some time. However, not many users are aware that they can also send an urgent text message so that the recipient reads it first. Additionally, you can include a subject line if you're writing a formal message.
Google Messages: 'Urgent' text message requirement
Both users and the recipients need to be online to send or receive urgent posts on the Google Messages app. The app won't send an 'urgent'-marked text message if either of the sender or receiver is offline.
Read Also Google Messages: How to send an 'urgent' text message
Here's a step-by-step guide that you can follow to use the feature:

1.
Open the Google Messages app on your Android device.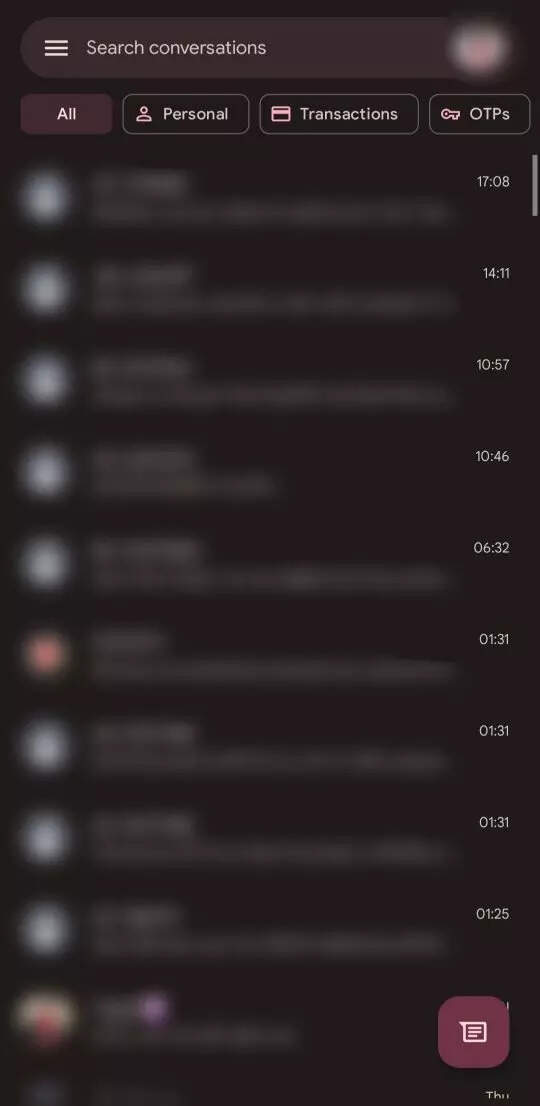 2.
Go to the recipient's conversation to whom you want to send an urgent message.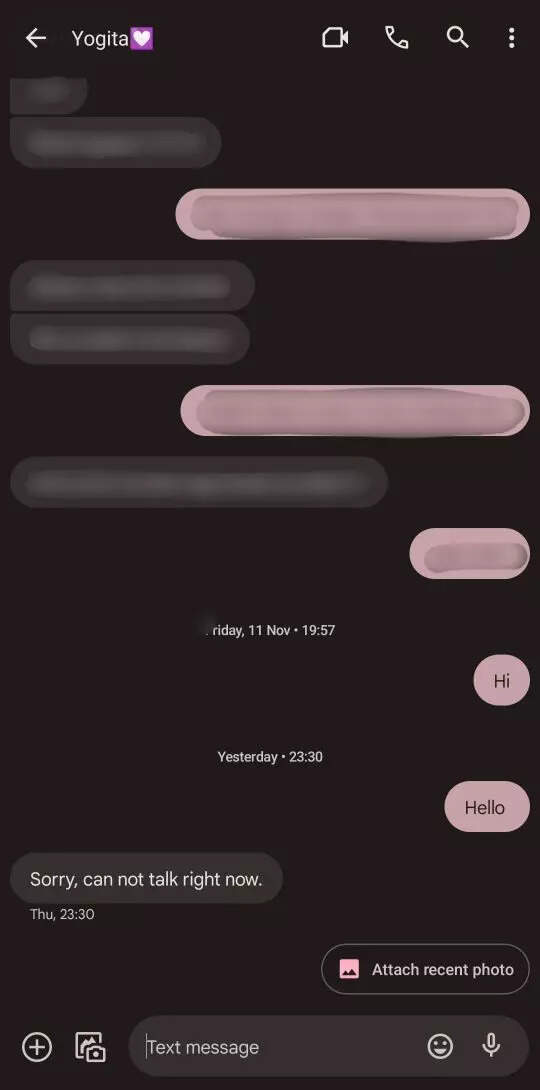 3.
Tap on the three dot menu button available at the top right corner.
4.
Select the Show subject field option.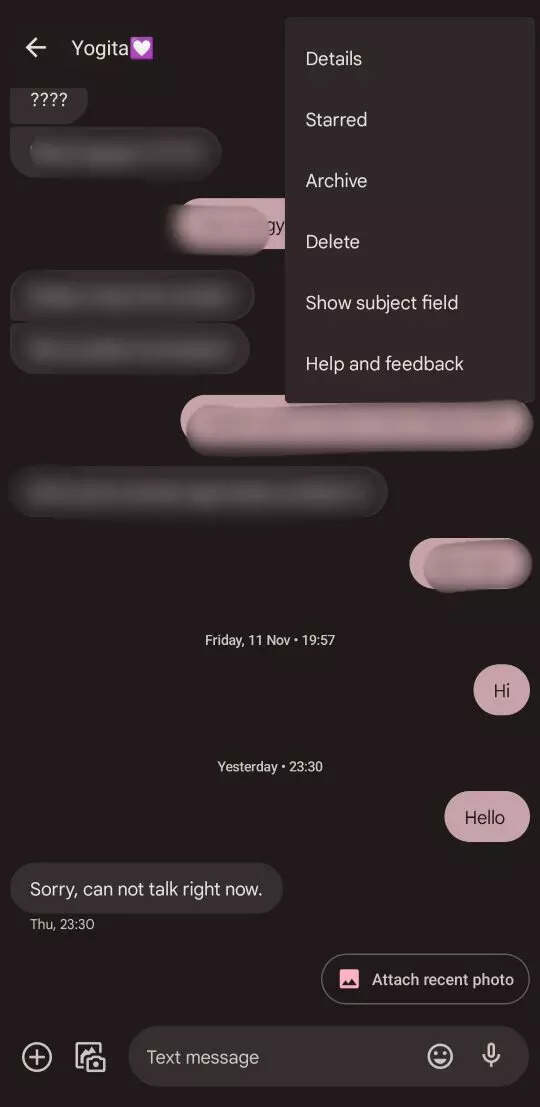 5.
A subject line will be added to your message box.
6.
Above the subject field line, an urgent message checkbox will appear.
7.
Mark the urgent checkbox and type in your message.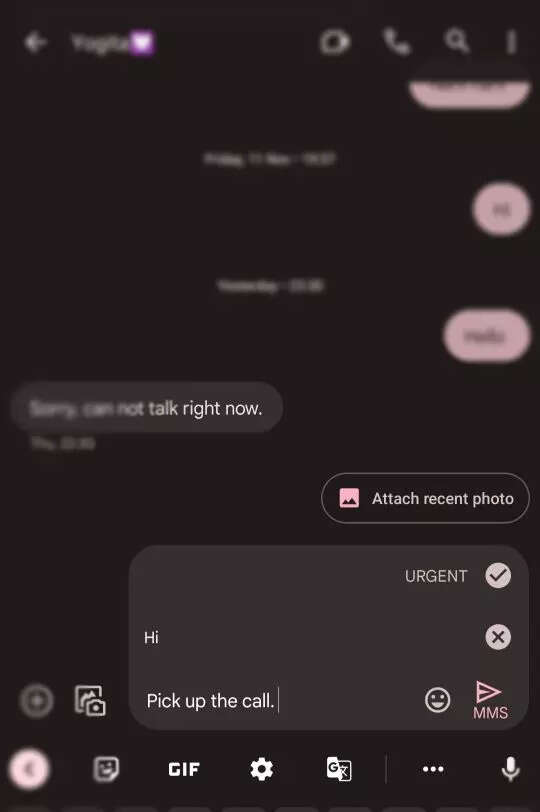 8.
Finally, hit the Send button.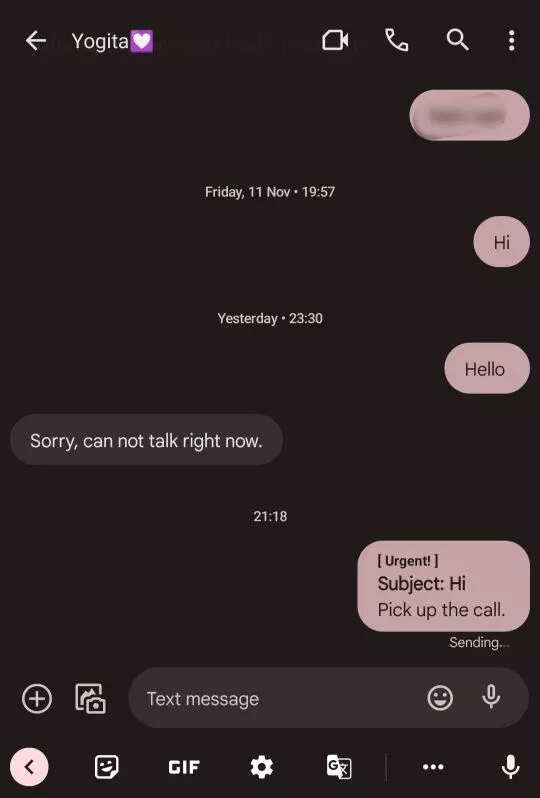 Google Messages app gets new icon
Google keeps updating its Messages app with new features and improvements. The company has recently rolled out a new logo and is improving communication methods between Android and iPhone users with reaction support, better inbox organization and more.
FacebookTwitterLinkedIn
---
.